December 5th, 2009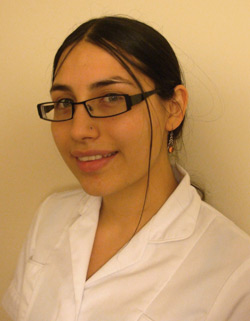 Welcome to the home of Yin Yang Acupuncture and Portsmouth Community Acupuncture Clinic which are the acupuncture and acupressure practices run by Miriam Alcaraz-Stapleton (BSc (Hons) MBAcC), in Portsmouth, Hampshire.
Acupuncture is a tried and tested system of complementary medicine. The Chinese and other eastern cultures have been using acupuncture to restore, promote and maintain good health for thousands of years.
Nowadays more and more people are finding the long established therapy of acupuncture can offer an effective solution to all manner of today's ills.
Acupuncture is now widely used and accepted all over the world and in the UK there are currently over 2800 qualified acupuncturists registered with the British Acupuncture Council.
Miriam is currently running pregnancy workshops for pregnant women and their birth partners on Active Birth with Acupressure. For more information please look at the "Pregnancy & Childbirth" page .
Now open – a brand new low-cost community acupuncture clinic in the John Pounds Centre. For more information look at the "Community Acupuncture" page.
Posted in Uncategorized | Comments (0)