Yin-Yang
Miriam Alcaraz-Stapleton BSc (Hons) MBAcC runs the Yin Yang Acupuncture based in Portsmouth, Hampshire.
Miriam studied full-time at Salford University gaining her BSc honours degree in Traditional Chinese Medicine (Acupuncture).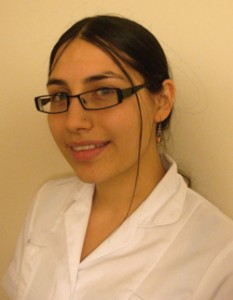 On graduating she became a member of the British Acupuncture Council (MBAcC). She has recently relocated to Portsmouth and is registered with Portsmouth City Council. As a member of the British Acupuncture Council, Miriam adheres to strict codes of safe acupuncture practice and a high level of professionalism.
She completed further training in China at the Beijing Hospital of Traditional Chinese Medicine.
Throughout her teenage years Miriam competed at National and International level judo, representing Great Britain on various occasions. As an active sportswoman she inevitably suffered various injuries throughout her sporting life and tried many different treatments and therapies.
Miriam's interest in acupuncture was sparked when she received it for a long-standing back injury. Although no longer competing she still continues to participate in fencing, rock climbing and judo and still has a great interest in sports injuries.
Miriam has experience of running her own acupuncture clinic in Salford and of working as a locum in a busy acupuncture practice. She has also facilitated a workshop on acupressure for Childbirth and Pregnancy and has attended home-births. She is currently running workshops for pregnant women and their partners on Active Birth and Acupressure.